Slim, lightweight and ergonomic respirator – CleanAIR® AerGO®
The most ergonomical and versatile respirator but not only for welding industry. Compatible with both particle and combined filters and thus suitable for a wide range of industrial applications. The slim profile of the unit allows you to squeeze into spaces with limited access, while the smart Flow Control system maintains the air flow constant regardless filter clogging or low battery charge. Audio, visual and vibrating alarm indicate when battery charge or filter replacement is required. Adjustable airflow 160 or 210 lpm available during the whole shift no matter of the type of the filter thanks to the optional Heavy Duty battery.
Universal in use 
CleanAIR® AerGO® is a multipurpose solution suitable for any industrial operations. The system can be flexibly adapted to the particular conditions just by exchanging light particle filters for combined filters that prevent from harmful gases and vapours as well. Optional Heavy Duty battery ensures enough power for the whole shift operation if used with combined filters.

Heavy duty battery option available
he Heavy Duty battery more than doubles the operation time of the respirator. It's not necessary anymore to recharge the batteries during long shifts. When used with new P R SL filters and a fresh battery, CleanAIR® guarantees an operation time of more than 16 hours.
| | |
| --- | --- |
| Standard battery, Li-Ion 14,4 V / 2,6 Ah | 31 00 13 |
| Heavy Duty battery, Li-Ion 14,4 V / 5,2 Ah | 31 00 23 |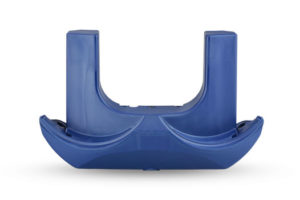 Slim profile
he slim profile of the unit (only 65 mm) allows you to squeeze into spaces with limited access.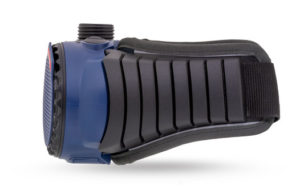 Highly durable leather belt available
Leather belt combines high comfort of the back padding with high durability. Investing in a leather belt option can be wise when used in highly demanding environments.
| | |
| --- | --- |
| Comfort padded belt CleanAIR® AerGO® | 30 00 92 |
| Heavy Duty Leather belt CleanAIR® AerGO® | 32 00 92 |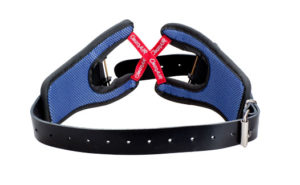 Charger with a multi-plug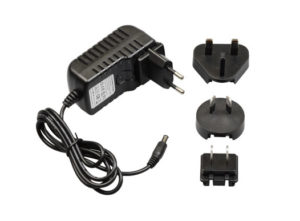 Spark arrestor and pre-filter available
The spark arrestor prevents the filter from damage by hot sparks and spatters while the pre-filter traps the coarse particles and thus prolongs the lifetime of the main filter. Start using spark arrestors and keep your filter maintenance cost low.