Multipurpose protective faceshield providing the highest comfort and safety
The highest level of breathing protection. Enhanced inner airflow regulation and a visor with excellent optical and mechanical features make this universal light face shield a true leader of its class.
UniMask is light (just 380 g) and offers excellent user´s comfort – the inner airflow regulation allows the user to set direction and intensity of the air to be delivered to the face or directly into the breathing zone. The users can opt for a soft textile or a neoprene face seal according to their preferences. The visor provides clear and undisturbed view of the highest quality (class 1 according to EN 166), high mechanical resistance and anti-fog coating. UniMask is easy to use and all spare parts are quickly and easily removable which enables fast and simple maintenance.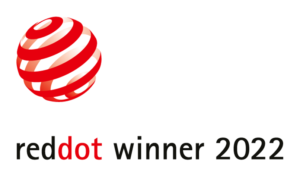 5-POINT head harness UniMask®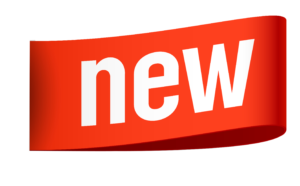 Get ready for the perfect fit with our UniMask featuring a 5-point head harness.
No matter your head size or shape, this mask ensures a stable and secure feel. Experience comfort like never before with our innovative design that keeps the UniMask in place, so you can focus on your work without any worries.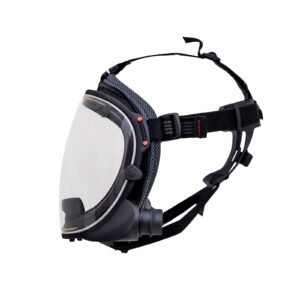 NEW Protective hoods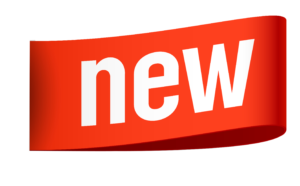 Extend your protection by simply clicking the protective hood over your UniMask®.
Made from lightweight microporous polypropylene or washable antistatic fabric. Available in two lenghts.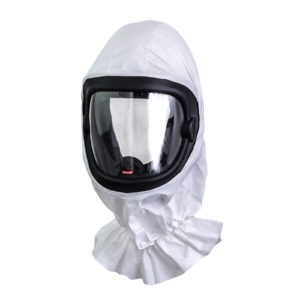 NEW Cylindrical visors CR1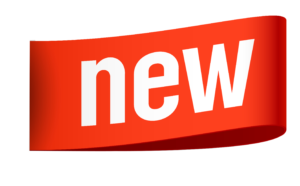 Our new cylindrical visors are avialble in two material options, polycarbonate or cellulose propionate and are both compatible with peel-off protective films.
Both visors offer class 1 optical quality and ensure a wide field of vision. Polycarbonate visor provides protection against high-speed particles with low energy at extreme temperatures (FT). The visor is suitable for grinding, drilling, sawing etc. Cellulose Propionate visor features very high chemical resistance and meeting requirements for mechanical strenght (S) according to EN 166. The visor is suitable especially for painting.
Toric visor TR1 with an excellent optical quality
Outstanding toric polycarbonate visors offer the highest optical quality and unlimited clear
view.
Advanced anti-scratch coating increases the mechanical durability and extends the life time of the visors significantly compared to conventional visors. Provide protection against high-speed particles with medium energy at extreme temperatures and at the same time against molten metals and hot solids.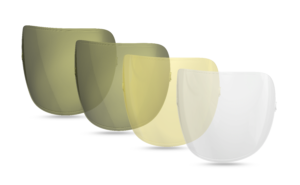 Inner airflow regulation
Individual control of direction and intensity of the air inside the mask for increased user comfort.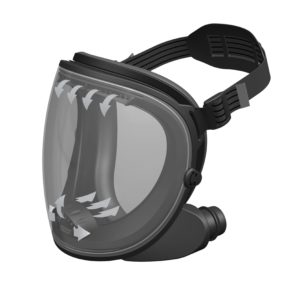 Quickly exchangeable face seal with easy maintenance
The face seal ensures secure and comfortable fit for the wearer. Thanks to a fast click-in system the face seal can be easily and quickly removed and attached back. The face seals can be washed in a washing machine and even dried in the dryer.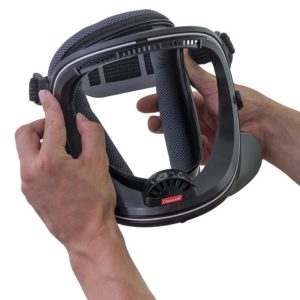 Face seal material and colour options
The face seals for UniMask are available in two material options to better suit various user preferences.
Soft textile face seal ensures perfect absorption of sweat and is available in four colour options.
| | |
| --- | --- |
| Face seal UniMask, grey | 72 03 50.01 |
| Face seal UniMask, blue | 72 03 50.02 |
| Face seal UniMask, orange | 72 03 50.03 |
| Face seal UniMask, red | 72 03 50.04 |
Neoprene face seal is more convenient for spaces with higher concentrations of dust because it is easier to clean.
| | |
| --- | --- |
| Face seal UniMask, neoprene | 72 03 50.08 |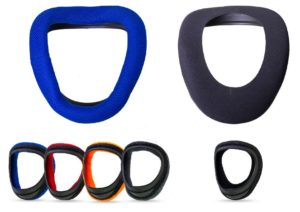 Safety helmet compatible
UniMask can be used with a wide range of industrial safety helmets to provide a handy solution of head protection combined with protection of the face and breathing.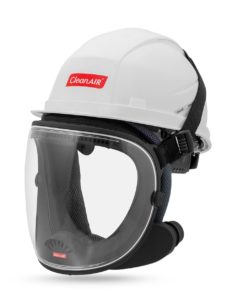 Easy and quick changing of the visor
In case the visor has to be replaced or separately cleaned, it can be easily removed and attached back to the hood using two simple locking knobs.